Need Compensation For A Motor Vehicle Accident?
Fact: Victims of negligent drivers have the right to seek compensation for medical bills, lost wages, pain and suffering, and other expenses.
Fact: Insurance companies do not simply hand out money. They frequently do everything within their power to delay, devalue or outright deny payment of auto accident claims.
Fact: Motor vehicle crash victims can even the odds against powerful insurance companies by seeking an experienced attorney to advocate on their behalf.
Board-Certified Specialists
With More Than 70 Years Of Combined Experience
At the Smith Law Firm in Orange, Texas, our attorneys are Board-Certified in Personal Injury Trial Law by the Texas Board of Legal Specialization, a title granted to only 2.4 percent of all attorneys in the state. We have more than 70 years of combined experience handling auto accident cases, and we have recovered millions of dollars in compensation for people like you.
Our lawyers will serve as your advocates through all phases of the process. From educating you about what to do after a motor vehicle accident to representing your interests in negotiations and trial, we are on your side and committed to doing what is right for you.
Ready to Take On Any Type of Automobile Accident Claim
Our experience, knowledge and skill position us to handle even the most complex motor vehicle accident cases. We carefully investigate every case and adjust our approach based on the specific act of negligence or cause of the accident. We recognize that drunk drivers and distracted drivers are among the most common causes of accidents, and we will take action to hold them accountable for their illegal actions.
In some cases, investigation may reveal that it was not a negligent driver at fault, but some other party. Our attorneys handle cases involving injuries caused or exacerbated by defective auto products such as defective airbags, defective seatbelts, defective brakes and more.
In this region, there is a great deal of road construction at all times. Interstate 10 seems to be under construction constantly. In some cases, motor vehicle wrecks may be the result of negligence on the part of road construction companies. We can handle wrecks caused by improper warning signage, construction vehicles and more.
Advocates for Truck Accident Victims
If you have been hit by a truck, do you know your legal rights? Do you know that compensation is not automatic, and that trucking companies and their insurers are likely already taking steps to avoid paying you or to devalue your claim? It is critical that you act quickly and work with an experienced attorney to protect your claim and pursue fair compensation.
At the Smith Law Firm in Orange, our lawyers have more than 70 years of combined experience handling auto accident claims. We are board-certified in personal injury trial law in Texas and are committed to finding the best outcome possible to help you and your family recover after an accident with a truck, 18-wheeler or other commercial vehicle.
Truck accidents caused by overworked or negligent truck drivers can cause catastrophic and fatal injuries due to the size and weight of their vehicles. The truck driver and the trucking company can be held liable for these accidents. Our law firm can help you navigate the complex nature of personal injury claims involving commercial vehicles, including what steps to take right after an accident and what documents to collect to help your specific case.
What Caused The 18-Wheeler Wreck?
Investigation is a critical step in 18-wheeler accident cases. We will take care to explore who can be held liable. Unfortunately, many of these accidents could have been prevented if safety procedures and rules had been followed by the truck driver or trucking company.
Truck drivers and trucking companies often fail to put safety first. When companies or drivers fail to fix mechanical problems, fail to perform routine maintenance or improperly load a truck, the public is at risk for being seriously injured or killed in a truck crash.
Truck driving errors also cause 18-wheeler collisions. Some of the most common types of truck driver errors include:
Keep in mind that evidence can be lost or destroyed. One of the most critical reasons for enlisting an attorney as soon as possible is to prevent this from happening. For example, most semitrucks built in the last 25 years have an electronic control module (ECM), often referred to as a black box, that records information about speed and other issues that can be extremely valuable in proving a truck driver was doing something wrong at the time of the truck wreck. If action is not taken soon after the wreck, there is nothing stopping the trucking company from destroying, repairing or resetting the ECM. Similarly, logbooks that might show a driver had spent too many hours on the road could be destroyed. The truck itself may be repaired. Loss of evidence like this can be harmful to the victim's claim.
As soon as you contact us, we will take action to preserve the evidence we need to hold the trucking company or truck driver accountable for the acts of negligence that led to the truck accident. Our investigation may reveal other culprits as well. Perhaps the manufacturer of the truck or a truck part should be held accountable because of a defective product.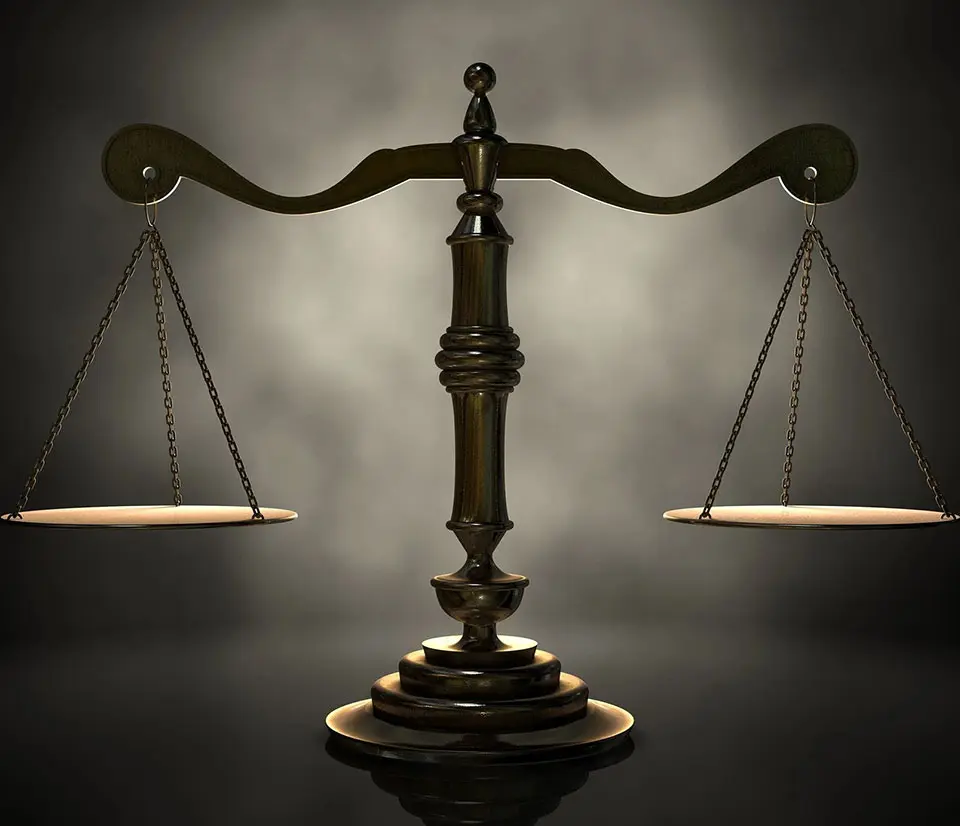 Standing Up for Motorcycle Accident Victims
It can be difficult to understand your legal rights after a motorcycle accident. At the Smith Law Firm in Orange, our lawyers are board-certified in personal injury trial law in Texas. We have more than 70 years of combined experience handling cases like yours. We can protect your rights and help you explore your options after being injured.
Motorcycle Riders Have Rights
Motorcyclists have the same rights as other motorists on the road. Unfortunately, many drivers fail to recognize the rights of motorcycle riders, even after they have caused a motorcycle accident. The negligent driver will point the finger at the victim, claiming that the motorcycle rider was going too fast or driving recklessly. Our attorneys know how to deal with these situations. We know that there is a bias against motorcyclists, and that many non-motorcyclists believe that motorcycle riders are careless.
We have the skill to overcome this bias. We are committed to holding the other driver accountable for negligence and getting you the compensation you deserve.
Motorcycle Wrecks and Serious Injuries
There is a greater likelihood of life-changing injuries in motorcycle wrecks than in other automobile accidents. Motorcyclists have little protection against impact. A helmet may not be sufficient protection against being hit by a much larger vehicle, not to mention the secondary impact that occurs when the motorcyclist then hits the road.
Head injuries and spinal cord injuries are two of the most common and most severe injuries motorcyclists suffer after a motorcycle accident. Broken bones, lacerations and other injuries often accompany these serious injuries that only add to the costly medical expenses and treatment victims need now and in the future.
It is vital to understand the long-term impact of your injuries to help build a strong case. Our attorneys care about protecting your needs now and in the future, and we provide personalized, compassionate advice to help you get the best results possible.
Experience Matters When Filing a Lawsuit Or Insurance Claim
You may be entitled to receive damages for your medical bills, disfigurement, lost wages, economic damages, and your pain and suffering after a motorcycle accident. We will make sure all options for recovery are explored so you can focus on getting better.
Our lawyers can investigate your accident, collect and preserve evidence, and obtain witness accounts and reports to see if and how the other driver can be held liable. We can also help you file an insurance claim and make sure you are receiving fair treatment and compensation.
Personal injury claims involving motorcycle wrecks can be very complex. Our lawyers' knowledge of the legal system and experience aggressively fighting for victims help us find the best outcome possible in your specific case.
Motor vehicle accident cases can be extremely complex. To make matters more difficult, you will need to deal with insurance companies that have their own complicated rules and processes, and they are working to minimize the amount they pay or to avoid payment altogether. You will have questions. At the Smith Law Firm in Orange, Texas, we have answers.
You can get in touch with us to discuss any specific questions. For now, here are answers to some of the most frequently asked questions about auto wreck claims:
Do not accept a settlement offer unless you are absolutely certain that it will cover all current and future costs associated with your injury, including medical bills and lost wages. Keep in mind that you may also be entitled to compensation for pain and suffering.
Be aware that the insurance adjuster may seem friendly, but he or she is not on your side, and you should not take his or her word that a settlement offer is fair. If you sign off on a settlement offer and the money runs out, you will not be able to ask for more. You may be better off having a lawyer review the offer first to be certain it is fair.
Texas law recognizes a modified comparative fault rule. If you were 50 percent or less at fault for the auto accident, you may still be able to receive compensation. However, the amount of compensation will be reduced by your percentage of fault. If it is determined that you were 25 percent at fault and you are awarded $200,000 in compensation, you would only receive 75 percent of that amount, or $150,000.
If you were hit by an uninsured driver, there may be other avenues of compensation for you to pursue. Most commonly, victims of uninsured drivers pursue compensation from their own auto insurance provider. The same is true for underinsured motorist cases as well as hit-and-run accident cases. These claims can be complex and can lead to bad faith insurance disputes if the victim's insurance company does not follow the policy.
Truck drivers, delivery drivers, pizza delivery drivers and others who drive for a living often think that their only recourse in the event of an on-the-job auto accident is workers' compensation. However, if the auto accident was caused by a negligent driver, the victim may also be able to pursue a personal injury claim, which may result in more compensation.
While an attorney is not required, you may find one very beneficial. An attorney who understands the law can maneuver through the system more efficiently than someone who is trying to learn along the way, and can ensure that no opportunities for compensation are overlooked. There is no obligation to pay an attorney upfront, as these cases are handled on a contingency basis and the process starts with a free consultation.
Auto Accident Insurance Issues
Auto accident cases are primarily insurance matters. But what happens if the negligent driver does not have sufficient insurance coverage, or no coverage at all? What if it was a hit-and-run accident and the other driver was never caught? Our lawyers can handle uninsured and underinsured motorist claims, which may involve seeking compensation under the victim's own auto insurance policy. We will stand up to any insurance company.
Learn More In A Free Auto Wreck Consultation
The sooner you contact us to discuss your automobile wreck case, the sooner our attorneys can move forward in pursuit of the compensation you need. To schedule your free initial consultation, please call us at 409-886-7766 or send us an email. All claims are handled on a contingent fee basis, which means you are under no obligation to pay us unless we are successful in recovering compensation for you.